The team at Valkyrie is made up of a group of engaged, data-driven scientists & strategists, who specialize in various areas of science, artificial intelligence, and machine learning. This month, Valkyrie is highlighting one of our diligent account managers, Evan Bleiweiss. Evan was born and raised in Houston, TX and graduated fromThe American University with degrees in both Audio Engineering and Economics. Evan first began working at Valkyrie in June of 2020. During his time on the team, he has grown into the role of an Account Manager and serves as a client-advocate during our engagements. His client portfolio includes defense, investments and high-impact pro-bono work. We're excited to bring you a Q&A with Evan as we dive into his career, passions and background.
"We are building things, devising techniques, that force us to reconsider the way things have been done historically."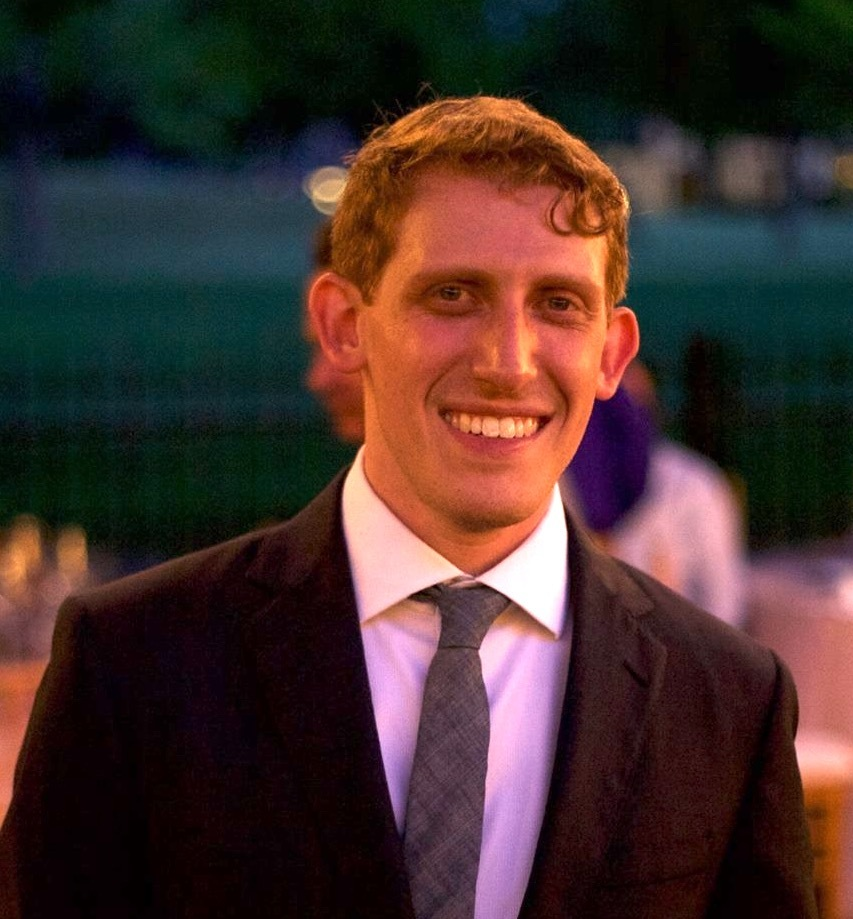 Why did you choose to pursue Data Science or a position at a science-driven firm? (Tell us a little bit about your background and how you got here.)
I like learning and I like challenges. When I first started in this industry it was a combination of accident and luck. It was obvious to me back in 2010 that web design and e-commerce were increasingly commodified industries, and being able to harness data was where all of the most interesting cutting-edge research was taking place. While it is true that being on the cutting edge of something means that you sometimes bleed, I have found this industry to be incredibly rewarding. I work with the smartest, most interesting people. Every day brings new challenges and opportunities. We are building things, devising techniques, that force us to reconsider the way things have been done historically. It is energizing for me to be involved in turning the things I've read about in science fiction into mundane stuff my grandmother can use.
Has your role as an AM at Valkyrie changed the way you think about your community or environment? How?
Valkyrie Virtue (our pro-bono effort focused on social good) has put me in a position to see the real impact of what happens when expert scientists are thrown at the most significant issues facing our community. I am extremely proud to work alongside people who are not only dedicated to their craft, but also leveraging their talents to lift up others, not only with insights, but advancing our partners' understanding of Artificial Intelligence.
What is your favorite part about working alongside the data scientists on projects?
We have such a talented group of individuals here. Everyone contributes their best, everyday. In my role, as the client-advocate and cat herder on our engagements, I often feel like I'm front-row at the epicenter of creative, technical, and scientific advancement.
What is the biggest challenge you have faced in your career and why was it challenging for you?
Like many people, I find that working with incredibly talented people everyday makes me doubt my own abilities. It takes a balance of humility and bravery to walk through our virtual doors and know that I belong here — that my contributions are useful. I hold a lot of gratitude for my colleagues who continue to demonstrate to me that my efforts make a difference and improve their ability to perform at the top of their game.
Name some of your greatest achievements in your career as an AM and why they are important to you, or a project that you've worked on that had a big impact.
Working with city leadership to provide insights, build shared understanding of opportunity and challenges in the data and statistical space for describing the challenges faced by the City of Austin in dealing with housing and homelessness was personally very rewarding. I've always wanted to align my personal and professional interests in a way that allows me to serve my community.
What is one thing you would change about the field(s) of data science, data science engineering, ai, and/or machine learning if you could?
I have seen so much cool stuff throughout the course of my career. The writer Arthur C. Clarke wrote "Any sufficiently advanced technology is indistinguishable from magic." I feel like I've seen a lot of magic. The reality is that all of it comes from the thoughtfulness, diligence, and talent of the people who build these things. The thing I would change would be demystifying the reality of these systems — what are they really doing, how are they developed, what is the realm of the possible and what is science-fiction. There would be less fear, uncertainty, and doubt if the general public understood these concepts better.