This year, to celebrate Asian American Pacific Islander Heritage Month, Valkyrie pays tribute to a few brilliant leaders in STEM whose ground-breaking research and contributions to science have helped shape humanity and create significant advancements in society. In this post, we're highlighting three influential and inspiring AAPI leaders in STEM that have made an impact across scientific fields, from space exploration to biology.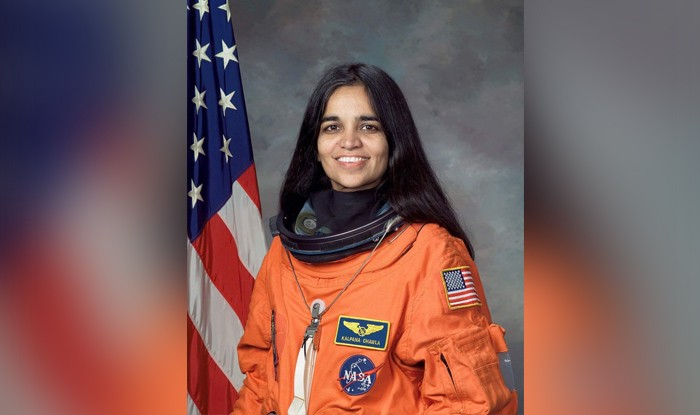 Dr. Kalpana Chawla | Astronaut (1962 – 2003)
Dr. Kalpana Chawla was an American astronaut and the first woman of Indian descent to travel into space. She was born in Karnal, India in 1962 and after getting a degree in Aeronautical Engineering from Punjab Engineering College, she immigrated to the U.S. to further her studies in aerospace engineering at the University of Texas in Arlington. Dr. Chawla graduated with her Master of Science degree in 1984 and went on to earn a second Masters and her PhD in 1988.
After working at NASA as a researcher for several years, she became a naturalized U.S. citizen and applied for the NASA Astronaut Corps. Dr. Chawla was selected for her first flight and flew on Space Shuttle Columbia in 1997 as a mission specialist and primary robotic arm operator. In addition to her space flight experience, she also held a Certificated Flight Instructor's license with airplane and glider ratings, Commercial Pilot's licenses for single and multi-engine land and seaplanes, and Gliders, and instrument rating for airplanes.
In 2003, during Dr. Chawla's second flight into space, the Columbia space shuttle malfunctioned causing it to disintegrate 16 minutes prior to the scheduled landing during re-entry into the earth's atmosphere, she and the other six crew members tragically died on board the space shuttle. Dr. Chawla was posthumously awarded the Congressional Space Medal of Honor, as well as having several streets, universities and institutions named in her honor.
Dr. Isabella Aiona Abbott | Ethnobotanist (1919 – 2010)
Dr. Isabella Aiona Abbott, born Isabella Kauakea Yau Yung Aiona, was born in 1919 in Hana, Maui, Territory of Hawaii and grew up in Honolulu. She received her PhD in botany from the University of California Berkeley and became the first Native Hawaiian woman in the United States to earn a doctoral degree in the field of science. In 1970 she became a lecturer in the Biology Department of Stanford and the following year, became the first woman and female minority to ever serve on Stanford's biological sciences faculty.
During her career as an ethnobotanist (a scientist who studies the interaction of humans and plants), she published over 150 journal articles and wrote eight books and became recognized as the world's leading expert on Pacific marine algae. Dr. Abbott is most known for her expertise in Pacific algae, particularly recognized as the world's leading expert in Hawaiian seaweed, called "limu." Because of this, she was honored with her nickname the "First Lady of Limu." Dr. Abbot passed away at the age of 91 in her home in Honolulu. To preserve her legacy and career, the University of Hawaii established a scholarship that supports graduate research in Hawaiian ethnobotany and marine botany.
Throughout her lifetime, Dr. Abbott was credited with discovering over 200 species of algae in the central pacific and published several academic books about algae of the Pacific waters off the California coast. Among her scholastic works, she wrote the first comprehensive Hawaiian ethnobotany textbook, published by the Bishop Museum. Dr. Abbott navigated a wave of "firsts" for indigenous pacific islanders. Her contributions through her research have led to the discovery of hundreds of central pacific algae and given us a better scientific understanding of marine plants and their practical medical and culinary uses.
Dr. Jane Luu | Astronomer (1963 – Present)
Dr. Jane Luu is a Vietnamese American astronomer who was awarded the Kavli Prize in 2012 for discovering and characterizing the Kuiper Belt (a region of the solar system just outside of Neptune's orbit, believed to contain numerous comets, asteroids, and other small bodies made of ice) and its largest members. She was born in 1963 in South Vietnam to a father who worked as a translator for the U.S. Army. In 1975, Dr. Luu and her family left Vietnam and immigrated to the United States as refugees, settling in Kentucky. She went on to graduate high school as valedictorian, earning a scholarship to Stanford University where she received her bachelor's degree in Physics. In her interviews, Dr. Luu accredits her work at the Jet Propulsion Laboratory at NASA after college that inspired her to study astronomy. She continued her studies at UC Berkeley and then MIT, working alongside David C. Jewitt (notable astronomer) to discover the Kuiper Belt, home to the planet Pluto; an area previously believed to contain no space matter. This work led to a major advance in the understanding of the history of our entire planetary system.
Driving progress through technological and science-driven advancements requires a diverse talent pool in the science and engineering fields. At Valkyrie, we champion diversity in STEM and are proud to celebrate these notable AAPI leaders, whose contributions have brought advancements to the field of science and made a historical impact on society.
---
Cited Resources:
Bense, Danika, et al. "A Celebration of Women's History and Dr. Isabella Aiona Abbott." UH Maui: Ho'oulu News, University of Hawaii: Maui College, 14 Mar. 2019, <,https://maui.hawaii.edu/hooulu/2019/03/14/a-celebration-of-womens-history-and-dr-isabella-aiona-abbott/>.
Bergeron, Louis. "Isabella Abbott, World-Renowned Stanford Algae Expert, Dies at 91." Stanford University, Stanford University News, 7 Dec. 2010, <,https://news.stanford.edu/news/2010/december/izzie-abbott-obit-120710.html>.
Biographical Data: Kalpana Chawala. National Aeronautics and Space Administration, May 2004. <,https://www.nasa.gov/sites/default/files/atoms/files/chawla_kalpana.pdf>,PDF file.
Kim-Eubanks, Erina. "10 AAPI Women You Should Know (but Probably Have Never Heard of)." Medium, IMAGINEBayArea, 17 May 2018, <,https://medium.com/imaginebayarea/10-aapi-women-you-should-know-but-probably-have-never-heard-of-2fbe9bcfec0c>.
Redd, N., 2021. Kalpana Chawla: Biography & Columbia Disaster. [online] Space.com. Available at: <,https://www.space.com/17056-kalpana-chawla-biography.html> [Accessed 4 May 2021].
Venkatraman, V., 2021. No Starry-Eyed Astronomer. [online] Science | AAAS. Available at: <,https://www.sciencemag.org/careers/2012/10/no-starry-eyed-astronomer> [Accessed 4 May 2021].