Whether you're scaling a startup or expanding a Fortune 500 company, AI can help a business run more smoothly and effectively by leveraging data insights, automating tedious processes, and optimizing inefficiencies.
Artificial intelligence is incredibly beneficial for improving business strategies and applications, cutting costs, and increasing revenue. And the more data AI accumulates, the better it can process, recreate, and operate specific tasks, a capability otherwise known as machine learning.
If you're considering deploying AI but haven't yet, you may be more vulnerable to competition than you think. According to a
2019 report
from MIT Sloan Management Review and Boston Consulting Group, out of 2,500 surveyed executives, nine out of ten believe that artificial intelligence represents a business opportunity for their company. It isn't a matter of "if" AI becomes normalized in business models, but "when."
Here are four ways various companies can leverage AI to propel their business:
Smarter Decision-Making with Data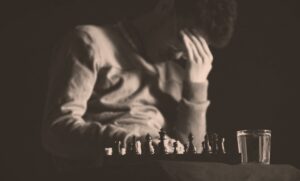 Regardless of the industry, chances are you have an abundance of data at your fingertips – you just don't know how to make sense of it or use it properly. AI helps you examine data sets that feed into algorithms to produce actionable insights. It can connect the dots to identify new revenue streams, discover untapped markets, streamline budgets, and innovate. With data-backed analysis, AI takes the guesswork out of strategy and establishes informed decision-making.
Minimizing the Mundane via Automation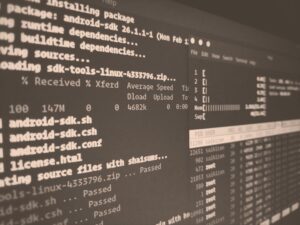 We can't say it enough – AI flourishes with repetitive tasks. And pairing it with automation is critical in identifying and resolving organizational challenges that negatively influence business decisions and productivity
. When given access, AI can create and deploy the nece
ssary data architecture to run machine learning solutions that automate repetitive processes within any market. Allowing technology to automate smaller or time-consuming tasks allows your company to focus on bigger priorities that impact the bottom line.
Building Predictive Models to Lower Risk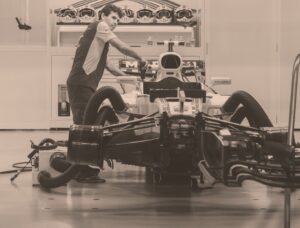 Every business has a short-term and long-term growth strategy and relies on existing data to make future decisions. Predictive modeling can be implemented with AI to utilize the information that's critical to your business, such as website traffic, customer activity/experience, product performance, internal processes, and more. Predicting behaviors or outcomes is far from an exact science, but by extrapolating previous patterns and habits AI can create a reliable forecast to guide businesses faced with an unexpected crisis or a new compliance regulation, evaluating new investments or handling an influx in product or service demand.
Deeper Customer Insight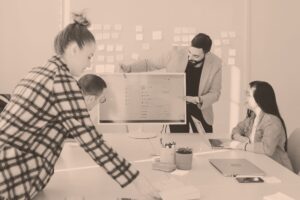 Lasting business success is heavily reliant on the foundation of good relationships,
especially with customers. AI can help an organization grow revenue through customer intimacy by modeling consumer behavior and providing tailored strategic recommendations. Deploying AI paints a vivid picture of customer conversations to develop a framework of how to better manage existing customers and adjust business strategies when entering new markets.
In today's competitive and dynamic landscape, simply understanding business needs and opportunities isn't enough to propel growth. Using artificial intelligence allows companies to drill into their data to make tactical decisions and optimize inefficiencies. And by automating certain tasks, AI can free up time to drive meaningful work that fosters innovation and solidifies market position.
Take a step back and envision how your company can maximize your data and decision-making capabilities.